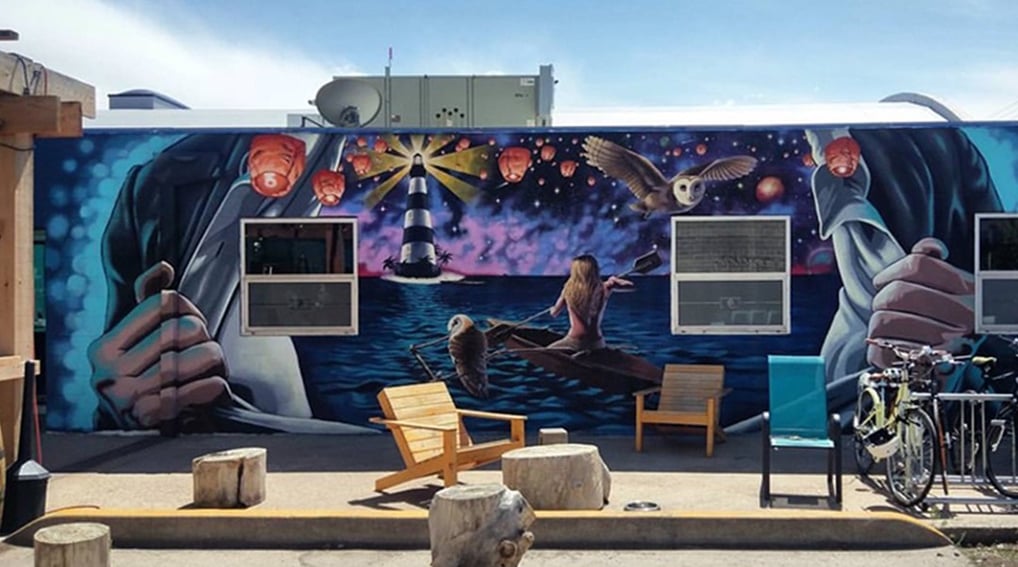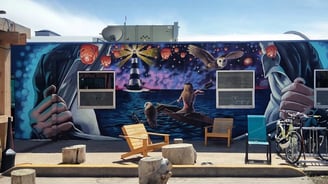 acrylic on exterior concrete wall, 10' x 54' - 2017





Gallery of some of the murals I have completed.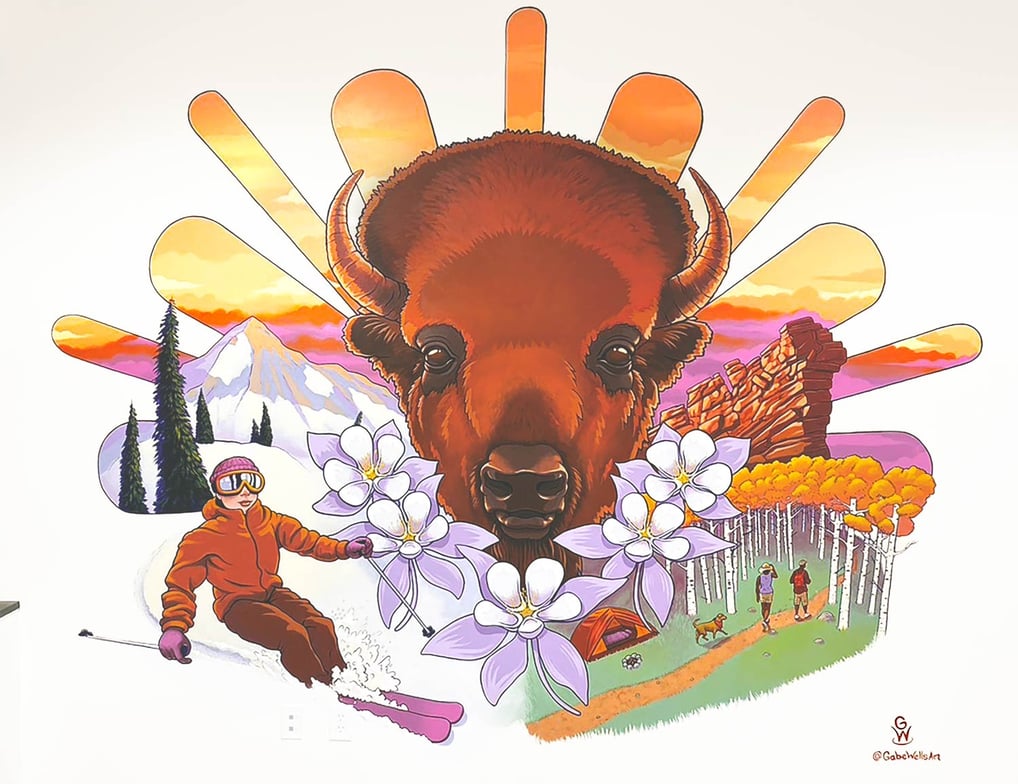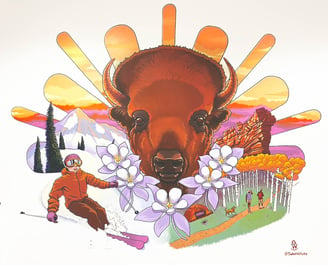 Golden Colorado Themed Mural
acrylic house paint on interior dry wall, 10' x 20' - 2020
Mural commissioned for a long exterior wall mural by a small business with a pilates studio and IV vitamin therapy clinic. Located in the RINO Art District of Denver, CO. This commission's only request was that it had water in the design and an inspirational theme.
Mural commissioned for an office wall for a company in Golden, CO. The office building is within walking distance of the Buffalo Herd Nature Preserve.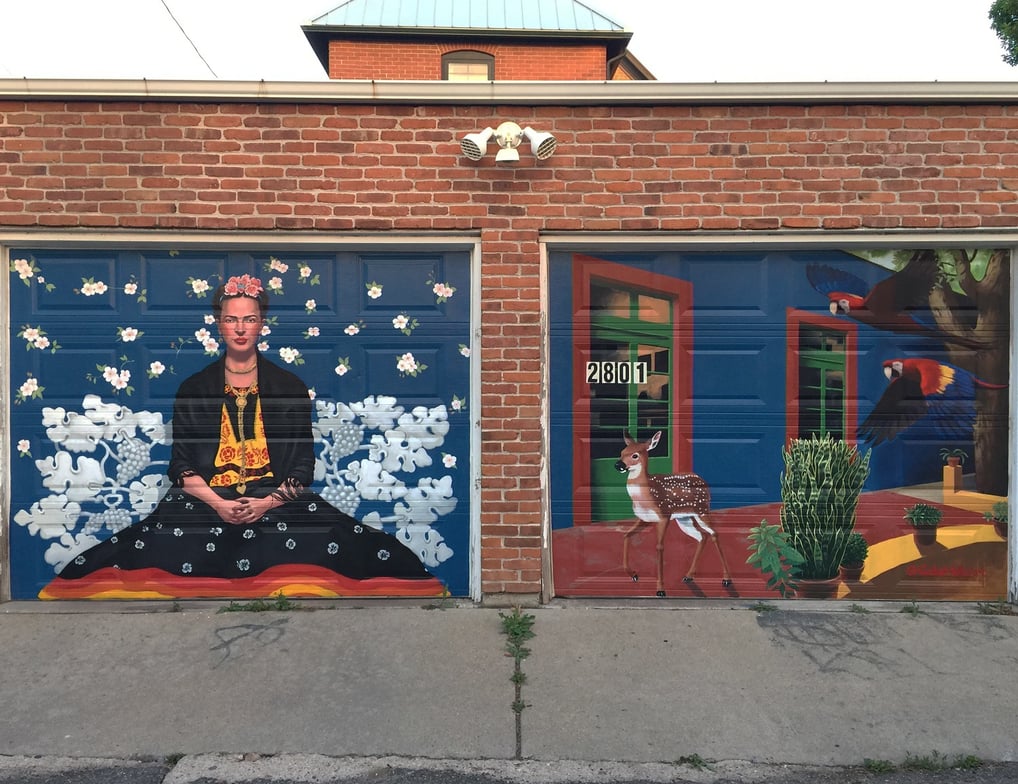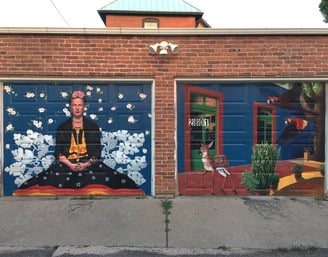 acrylic paint on two exterior garage doors, each with the dimensions of 7' x 8' - 2018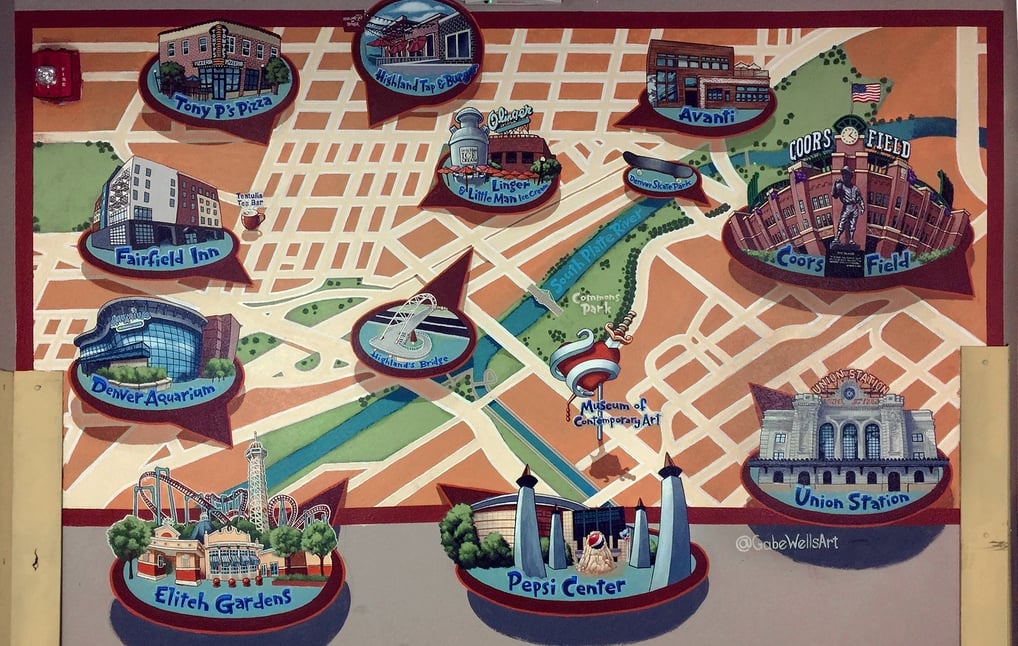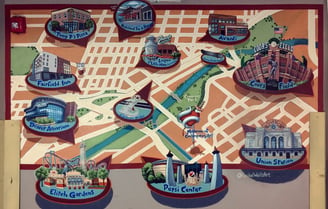 Map of Denver's Highland's Area
acrylic paint on plaster wall - 6' x 10' - 2018
Mural commissioned by the Fairfield Inn located in the Highland's neighborhood of Denver. The commission request was to paint an accurate map that would help guests visiting Denver know what is available to them around the hotel. This was painted in a location seen as you walk in from the parking garage to check into your room.