Valkyrie Gallery hosts a yearly Chinese New Year art show in Lakewood, Co. featuring artwork from a variety of creators of all styles, all themed around the Chinese Zodiac. Each artist creates their art within the same 8" x 8" sized artist panel. These are the paintings that I have created for this annual art show so far.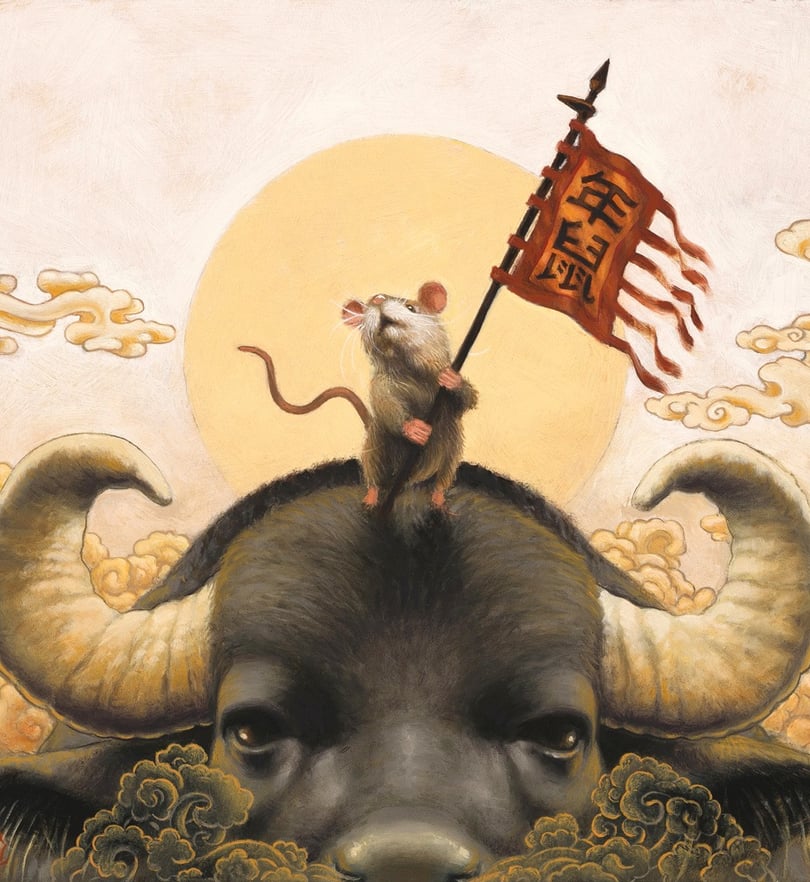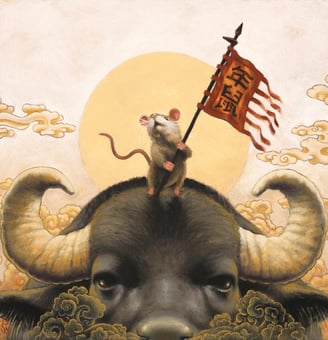 "Year of The Rat"
Oil Painting on Canvas, 8" x 8"
2020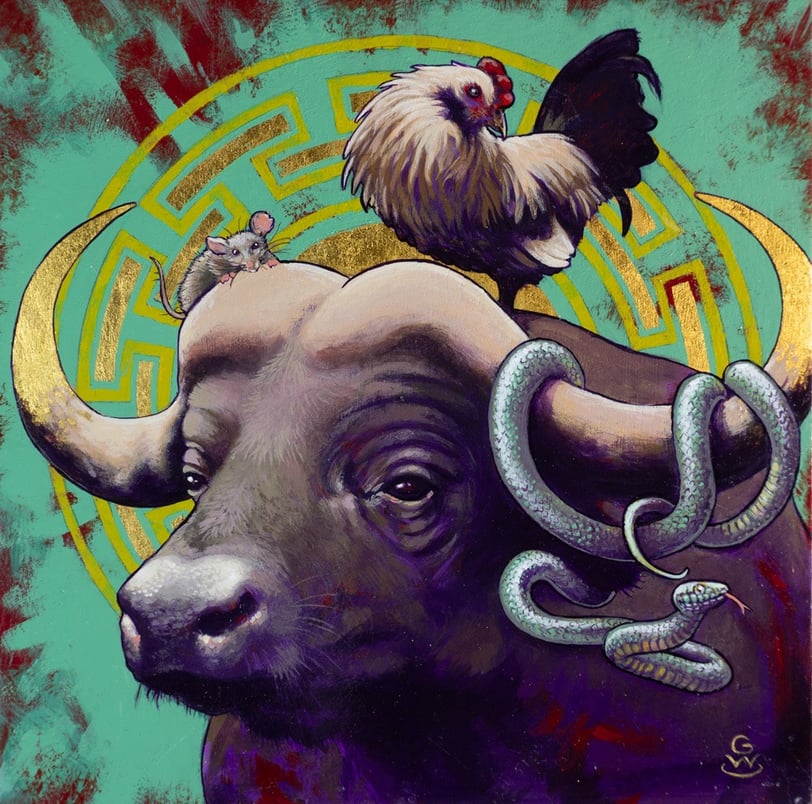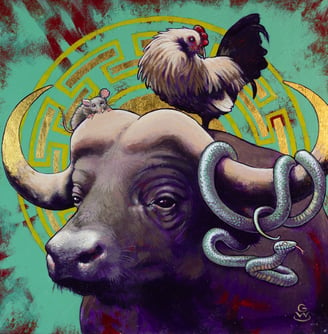 "With Friends Like These" Chinese Zodiac Year of the Ox
Acrylic painting on canvas, 8" x 8"
2021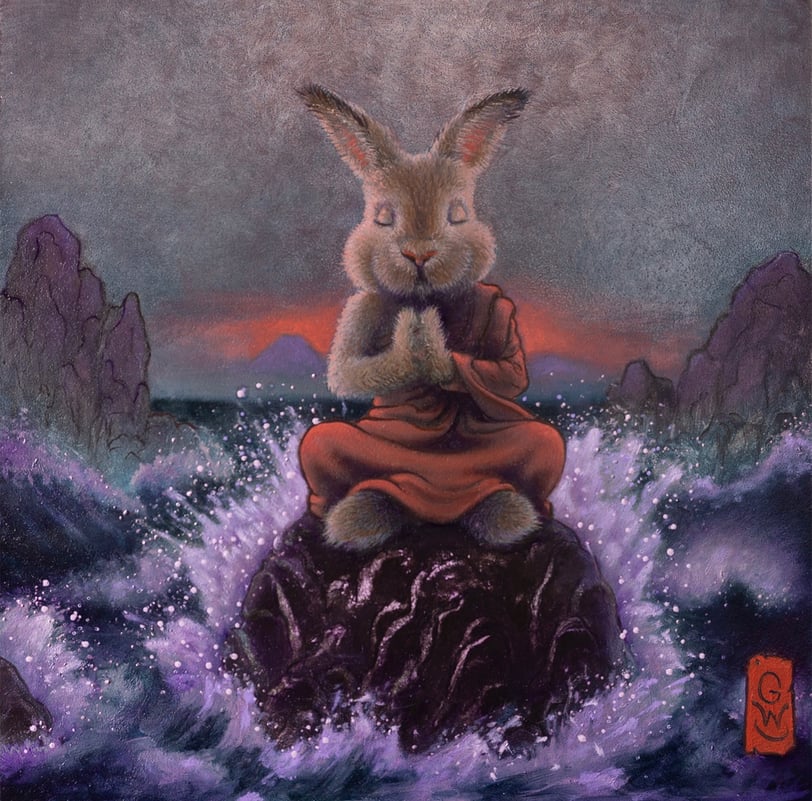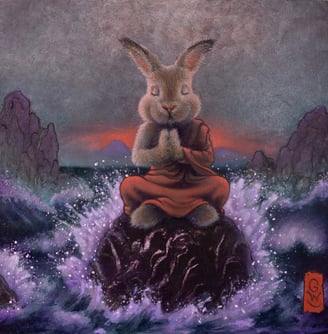 "Calm in Rough Waters" - Chinese Zodiac Year of the Rabbit
oil painting on canvas, 20" x 16"
2023